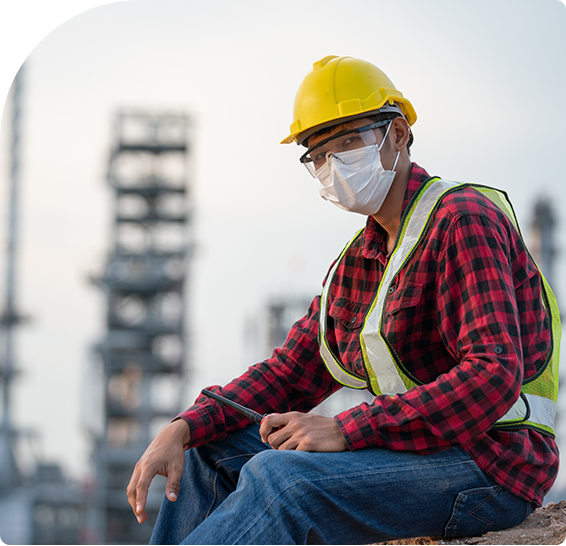 Health and Safety
CP Energy LLC holds a framework for health and safety across operations, working environments, and partnerships. Our team monitors and implements high safety standards that ensure the wellbeing of all employees and distributing partners. We hold disaster preparedness and response practices that keep working environments accident-free. All employees are trained and expected to meet safe working procedures, to use and wear personal protective equipment, and participate in continual safety training.
Maintenance schedules and inspections are regularly adhered to assess and manage the integrity of pipelines, wells, structures, and equipment to ensure safety measures and standards are met. All employees are expected to be in compliance with applicable governmental regulations and regional policies for health and safety procedures.
Sustainable and Responsible Practices
Sustainable and responsible practices are implemented through environmental and social research that provides a pathway to energy solutions. Our aim is to manage the links that make sustainable business practices achievable across corporate responsibility measures for the future of operations with integrity. Integrating sustainable practices across operations helps reduce emissions and aids economic development that further build infrastructure to address climate change.
As a result, the industry has the opportunity to evolve in end-to-end solutions that are reliable, affordable, and manageable. At CP Energy LLC, we hold high standards for corporate responsibility through transparency and integrity for customers to trust our expertise and industry knowledge for solutions that positively impact the future moving forward.